PD Day Camp – Friday January 27th
Our PD day camp will be very similar to our award winning Dance Days of Summer Camp where we offer: Ballet, Jazz, Musical Theatre, Hip Hop, Contemporary, Yoga, Art, Singing, and a PIZZA LUNCH.  All that you have to do is pack 2 peanut free snacks and a water bottle…it's that easy!
There are 2 age groups available ~ 5-7 years and 8-11 years.
Early morning drop off – 8:30 – 9:00 am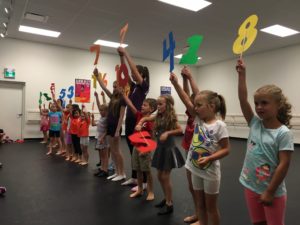 Camp Day – 9:00 – 4:00
Pick up – 4:00 – 4:15 and aftercare will be available until 4:45pm.
The cost of the PD Day camp is $45.00 (includes HST)
REGISTER NOW – spaces fill quickly contact us.